How to Store Lithium-Ion Batteries Safely?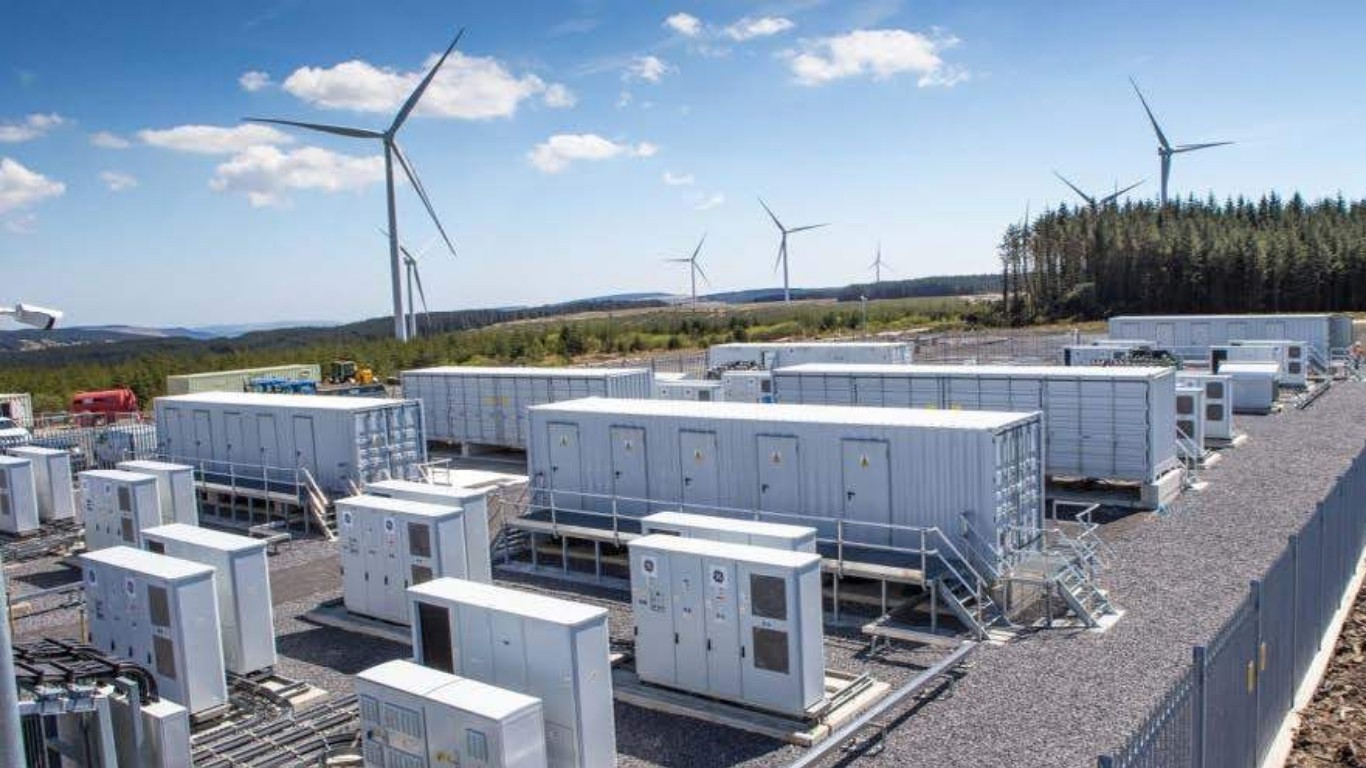 Since their introduction in 1991,
lithium-ion batteries
remain popular with companies large and small due to their long life and lightweight design. Today, we use them as primary power sources for smartphones, laptops, tablets, energy storage systems, and even electric vehicles.
However, if lithium batteries are not stored properly, they can be very dangerous. In this article, we'll give some advice on how to store lithium batteries.
Li-Ion Battery Storage Tips: Temperature and Charging
Temperature is critical to understanding how to store lithium batteries. The recommended storage temperature for most people is 59℉ (15℃), but this is not the case.
Therefore, before storing lithium batteries, carefully read the proper storage label for the specific battery type. Lithium-ion battery storage buildings with climate control are ideal for storing large quantities of lithium-ion batteries at specific temperatures to ensure a safe storage environment.
Also, pay attention to the state of charge at the time of storage. Nickel and Li-Ion batteries should be stored at around 40% state of charge. Lithium-ion batteries can become unstable if stored improperly. Be sure to know the details specific to your battery. Ignoring such information could result in overheating, which could damage the inside of the battery and possibly cause a fire.
Some batteries are specified to be charged between 30% and 50%. The battery can be stored fully discharged, but the battery voltage should not drop below 2.0 for optimal safety. The maximum voltage should not exceed 4.1 volts. Always follow the charging instructions that come with each lithium-ion battery.
How to Store Lithium-Ion Batteries: Maintenance and Handling Considerations
Monitor battery charge status while charging
Make sure the temperature control is set to the specified temperature
Observe runtime with a fully charged battery
Ensure battery self-discharge
Check the battery for abnormal state of charge before storing
Avoid exposing Li-ion batteries to excessive vibration
Do not expose the battery to high or low temperatures
Always handle batteries with care
Store batteries after the building have reached compliant temperature levels
Do not use damaged batteries
Do not rub your eyes if in contact with liquid. Rinse eyes immediately at the eyewash station
Wash hands after handling batteries
The above introduces the precautions for the safe storage of lithium-ion batteries. If you want to buy lithium-ion batteries, please
contact us
.
RENON is a professional
custom lithium-ion energy storage systems supplier
. With independent research and development capabilities and a focus on ESS solutions, RENON is a leading supplier of BMS, ESS, modules, and monitoring systems. Our business scope integrates R&D, design, production, and sales.