The Vietbuild Exhibition Launched the Lithium Power Pro Lv, 12v Lithium Module Etc.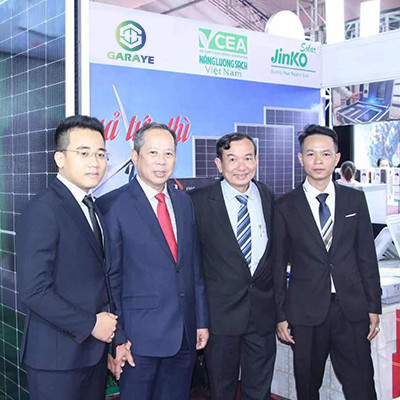 From April 21 to April 25, 2021, RENON and the distributor, through the Vietbuild exhibition at Phu Tho Stadium, District 11, Ho Chi Minh City, launched the Lithium Power Pro LV
12.8kWh storage system
, 12V lithium module, 5.12kWh power wall module, and Portable power 750Wh.
At the exhibition with the visit of thousands of visitors, there were also the visit and congratulations from the leaders and businesses of the Vietnam Clean Energy Association and the companions of famous newspapers and magazines such as Vietnam Clean Energy Magazine, Industry and Trade Newspaper, National TV Channel HTV...
As a member & sponsor of the Vietnam Clean Energy Association and a technical advisor to Vietnam energy magazines and newspapers. RENON is committed to providing the Vietnamese market in particular and the region in general, with green, clean, safe, and efficient energy solutions. With the mission of socializing clean energy sources, contributing to reducing global emissions, RENON promises to produce many effective, economical, and suitable solutions and applications for each market segment.